I enjoy designing landscapes and have several to show you.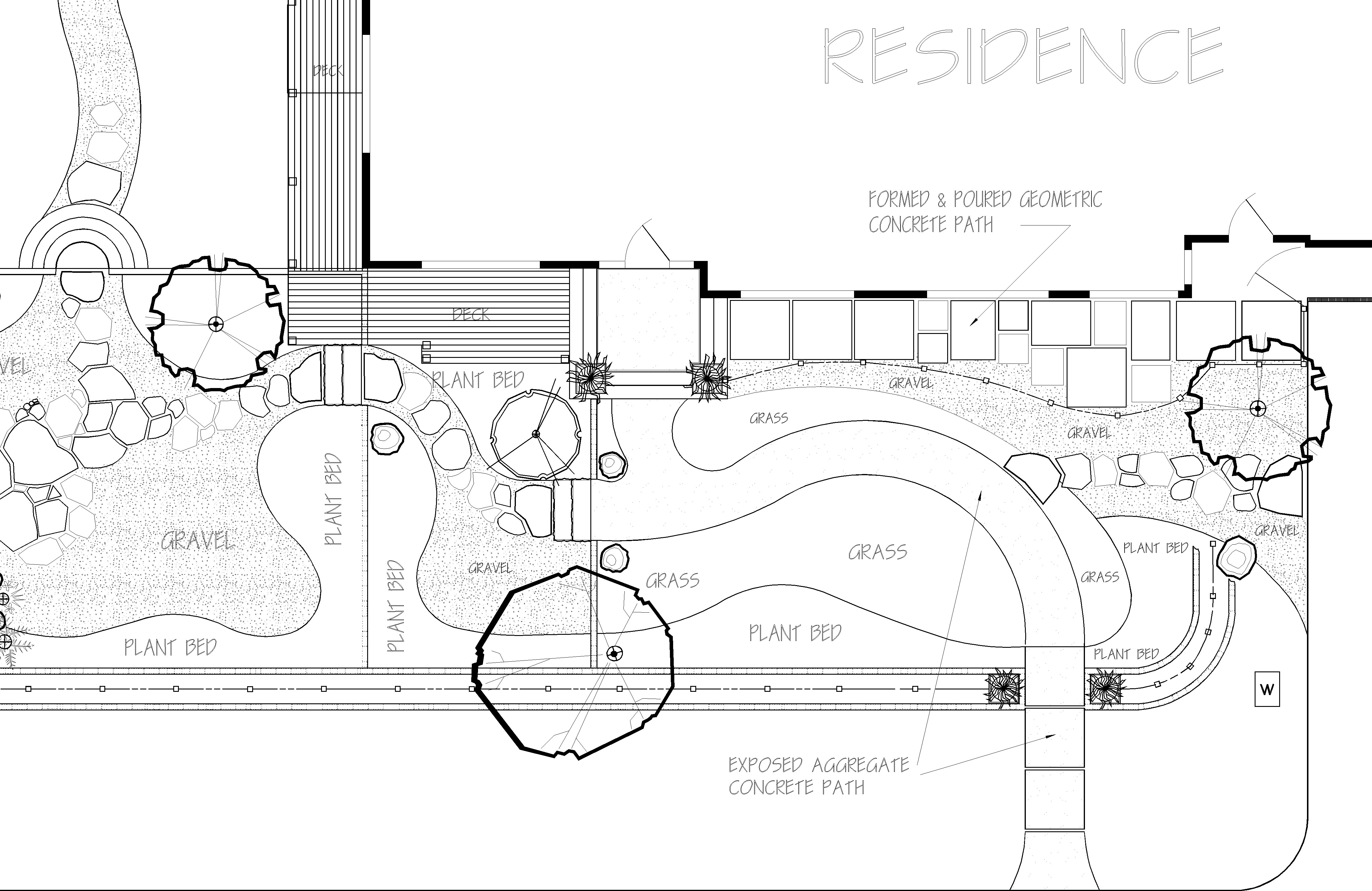 This is a detail of a residence front yard. I used a CAD based landscape program for this design.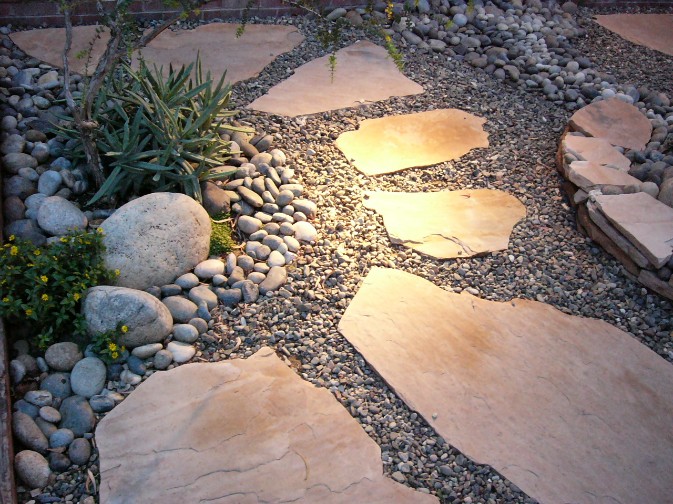 An example of Flagstone and cobble used for Xeriscape. Great solution for water conservation.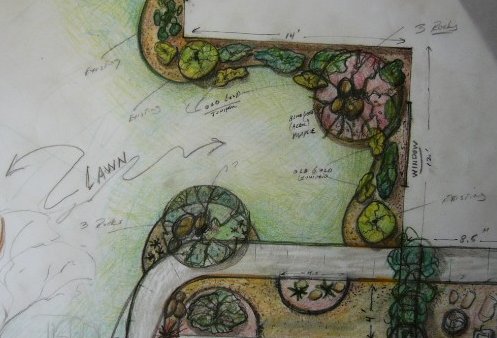 A quick sketch up for a front yard.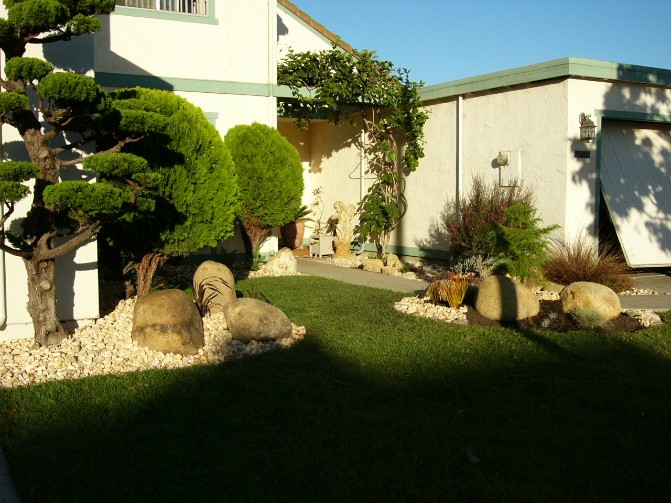 Finished yard included the topiary of junipers.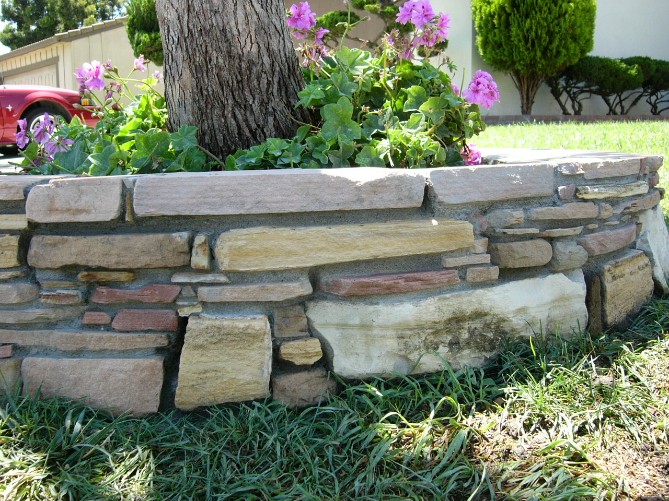 This planter was built using several types of flag and ledgestone.
This is part of a landscape I designed and helped to build in Oregon.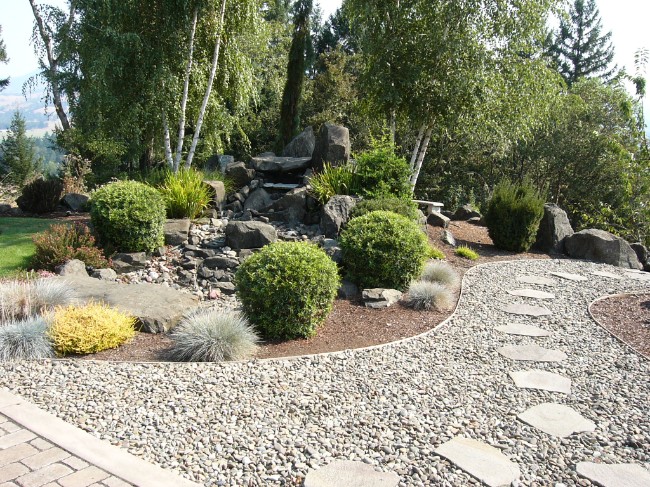 More of the Oregon landscape.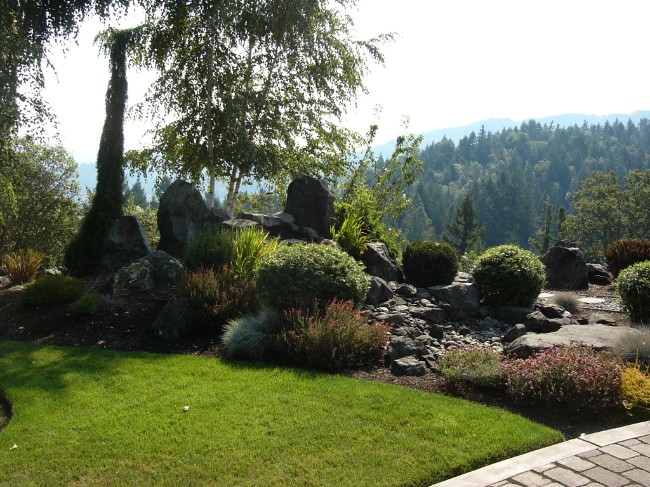 The water feature was turned off at this time. It is a pondeless waterfall.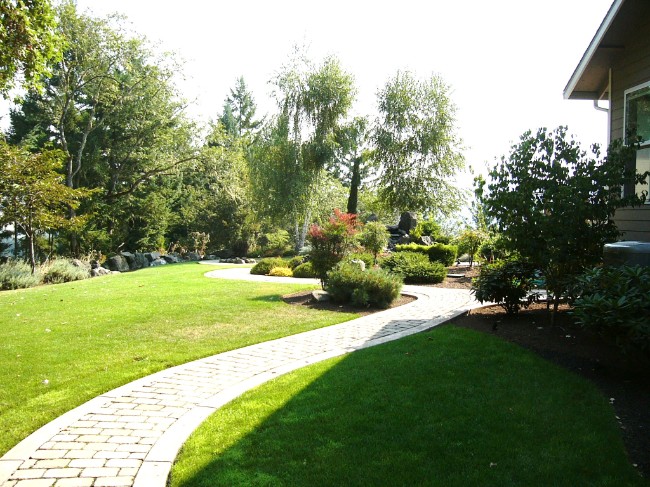 I wanted to create a park like setting for the client. I believe it was accomplished.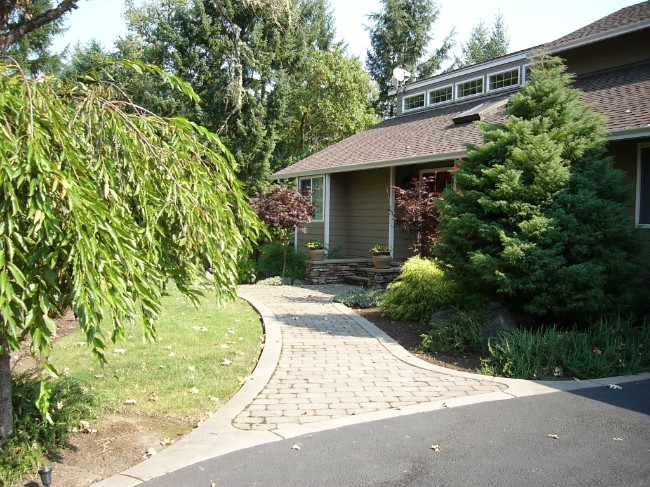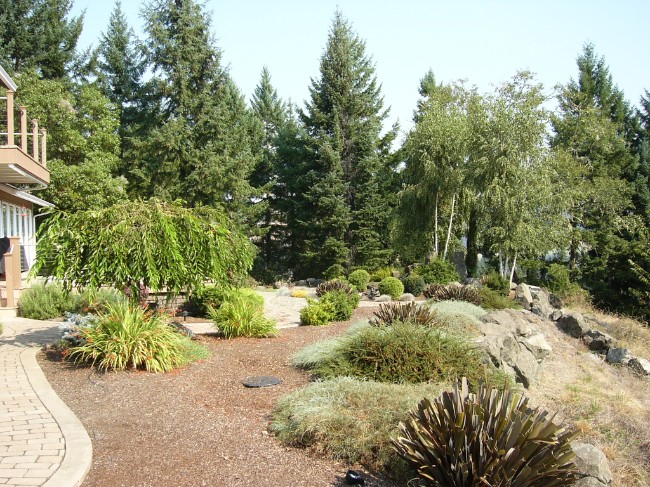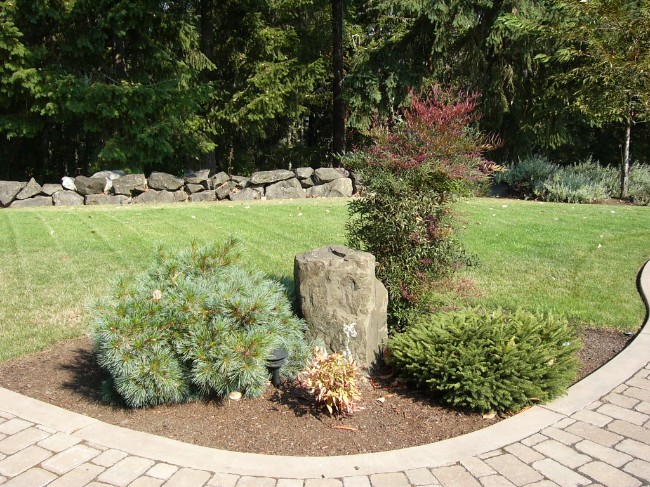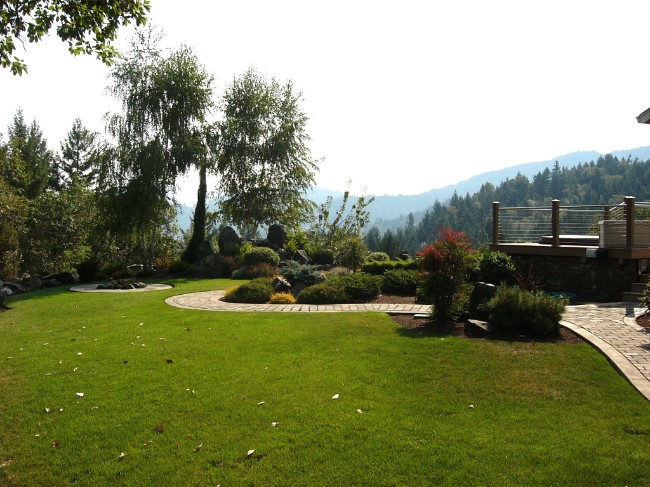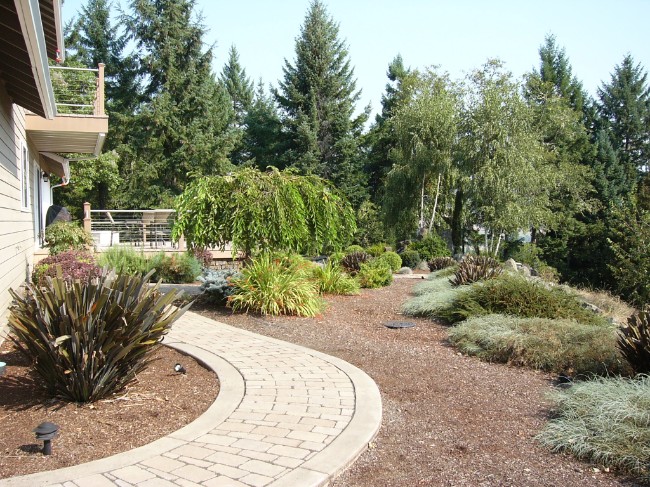 More to come! Please come back soon.